2019 La Bise
---
S yrahmi La Bise is a one off wine produced under the Syrahmi label from the Wanted Man vineyard located in the Heart of the Heathcote GI region approximately 15kms from the township. The wine is made from 86% Marsanne and 14% Roussanne.
Pair with:
---
Marsanne Roussanne is a real food wine. It pairs particularly well with rich powerful exotic flavours. Think butter, cream, lobster, truffle, mushrooms.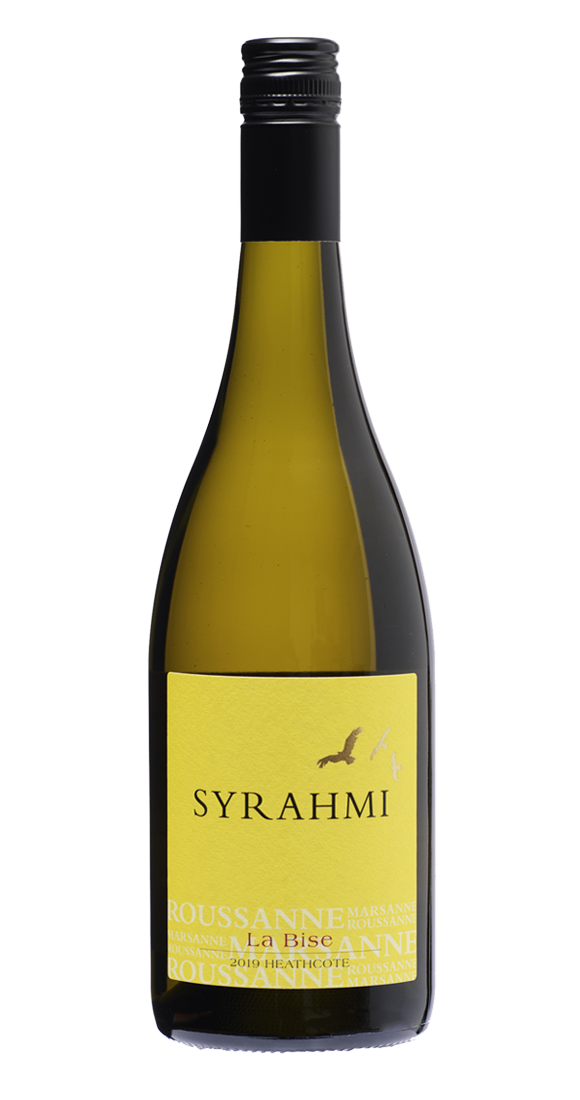 Oh No! You might spill your wine, please hold upright.