2017 Pinot
---
A romas of cool red and dark fruits, cherries, dried rose petals, turned earth and spice. Light and fresh on the palate with ripe red berry fruit flavours, earth and warm spice. It's succulent, hemmed with fine tannins, tangy acidity and offers a feel of elegance.
Pair with: Anything.
---
Pinot Noir is exceptionally versatile. With the delicate balance of fruit and tannins it really can be drunk with anything!! Pate and cheese to herb crusted lamb! Duck, chicken, beef, turkey, lamb and ham. Delicious with mushrooms and goats cheese and also works incredibly well with any dish including figs and cherries, roasted heirloom vegetables, especially beetroot. Pinot is even good with a good old sausage in bread!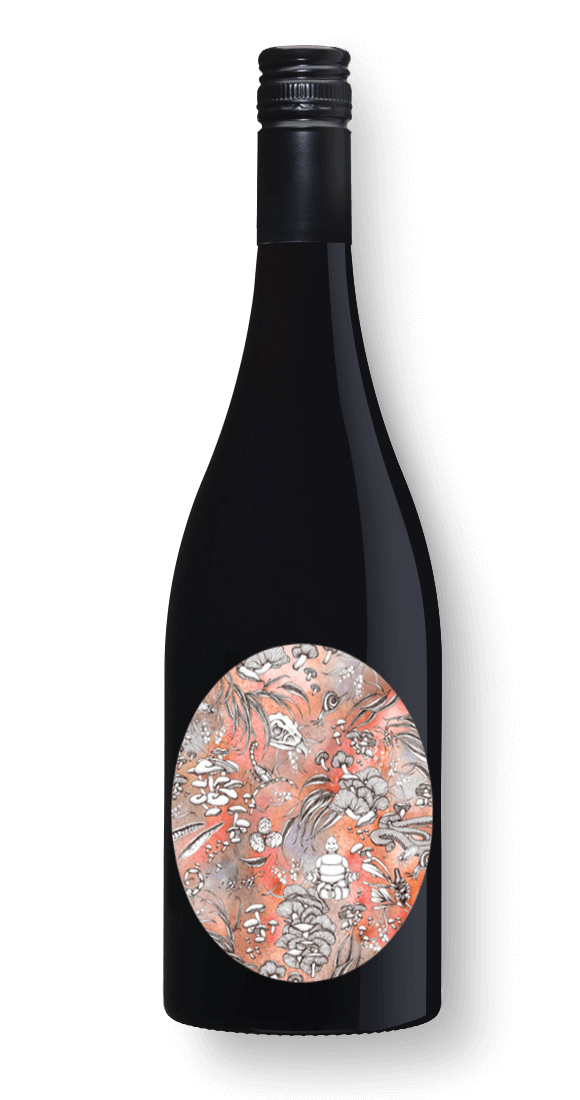 Oh No! You might spill your wine, please hold upright.